Rhode Island Lottery, RI Lotto Winning Numbers, Picks, Odds, Frequency
Today's draw dates are in red italic.
Last Updated at Wed Aug 23 11:35:39 2017

Select a state for latest results

Select a state to view the last drawing results. You can enter up to 10 sets of ticket numbers to find out if you have won.



Latest U.K. & Irish Lottery Results


Latest U.S. & Canada Lottery Results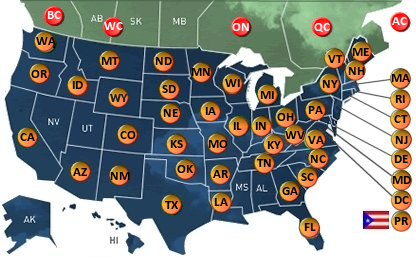 Rhode Island (RI) Lottery General Information
The Rhode Island Lottery strives to create quality products that generate revenue to benefit all. The Rhode Island Lottery is the largest voluntary source of income for the state, benefiting all who live, work and visit the Ocean State.

Rhode Island Lottery is the Fastest-Growing Source of Revenue for the State as reported. Over the past decade the Rhode Island Government has attempted to shift the tax burden from businesses to lottery.



LottoStrategies.com - About (RI) Rhode Island Lottery
Rhode Island (RI) state(lotto) lottery official websites: RhodeIslandlottery.com, RIlottery.com, RhodeIslandlotto.com, RIlotto.com, RhodeIslandlottery.org, RIlottery.org, RhodeIslandlotto.org, RIlotto.org. We also provide these information about Rhode Island lottery: contact, address, phone number. Please refer to Resource Center.
Rhode Island (RI) lottery currently offers these lottery games:

Powerball is drawn two times a week Wednesday and Saturday 10:59 PM

MEGA Millions is drawn 2 times a week Tuesday and Friday 10:59 PM

Lucky For Life is drawn twice a week Monday and Thursday 10:38 PM

Wild Money is drawn 3 times a week 7:30 PM

Numbers Evening is drawn daily 7:00 PM

Numbers Midday is drawn everyday Sunday thru Saturday 1:30 PM


We also provide these information for the games above: winnning numbers, hot/cold/overdue numbers, jackpot, how to play, how to win, most winning numbers, prizes, winning odds, payout, frequency chart, lotto wheels, etc.