Premium Members


Sponsored Links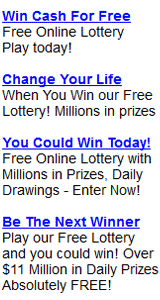 Western Canada Lottery, WC Lotto Winning Numbers, Picks, Odds, Frequency
Western Canada Lottery Results
Game
Results
Draw Date
Features
Lotto 6/49
06 15 40 41 42 44 04
SAT 04/19
Guaranteed Million Draw
41139521-01
SAT 04/19
Lotto Max
09 16 24 30 39 40 45 14
FRI 04/18
Western 49
18 21 26 27 31 35 06
SAT 04/19
Pick 3
5 4 8
SAT 04/19
Extra
6 3 3 7 3 2 1
SAT 04/19
Western Max
04 09 11 17 19 27 42 24
FRI 04/18
WESTERN MAX 1
05 10 26 27 33 34 36
FRI 04/18
WESTERN MAX 2
08 09 12 32 38 46 47
FRI 04/18
WESTERN MAX 3
12 16 18 19 29 33 38
FRI 04/18
WESTERN MAX 4
09 15 23 30 33 34 41
FRI 04/18
WESTERN MAX 5
02 08 12 25 26 29 40
FRI 04/18
WESTERN MAX 6
10 12 22 25 30 37 46
FRI 04/18
WESTERN MAX 7
01 04 15 24 41 42 48
FRI 04/18
| | | | |
| --- | --- | --- | --- |
| Game | Jackpot | Change | Draw Date |
| Lotto 6/49 | $14.00 Million | $4.00 Million | WED 04/23 |
| Lotto Max | $32.00 Million | $9.00 Million | FRI 04/25 |
Last Updated at Sun Apr 20 19:59:49 2014

Select a state for latest results

Select a state to view the last drawing results. You can enter up to 10 sets of ticket numbers to find out if you have won.






Latest U.S. & Canada Lottery Results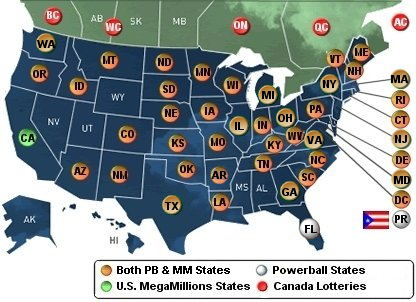 Western Canada (WC) Lottery General Information
Western Canada Lottery Corporation (WCLC) is a non-profit organization authorized to manage, conduct and operate lottery and gaming-related activities as agent for its Members, the governments of Alberta, Saskatchewan and Manitoba. The Yukon Territory, Northwest Territories and Nunavut participate as associate members. WCLC's affairs are governed by a Board of Directors consisting of two representatives appointed by each of the Member provincial governments.

WCLC works in conjunction with the provincial and territorial marketing organizations: Alberta Gaming and Liquor Commission, Saskatchewan Lotteries, Manitoba Lotteries Corporation, Lotteries Yukon and Sport North Lottery Authority.


WCLC is a Regional Marketing Organization of Interprovincial Lottery Corporation (ILC). ILC is incorporated and authorized to manage and conduct national lotteries.

National games marketed by WCLC with ILC include LOTTO 6/49 and SUPER 7. In addition, WCLC offers regional games as authorized by its Members including: WESTERN 649, EXTRA, PICK 3, SPORT SELECT, KENO, and a variety of SCRATCH 'N WIN games. WESTERN 649, LOTTO 6/49, SUPER 7, EXTRA, PICK 3, SCRATCH 'N WIN, SPORT SELECT, PRO·LINE, OVER/UNDER, and POINT SPREAD are trademarked brand names owned by, or used under license by, Western Canada Lottery Corporation.



LottoStrategies.com - About (WC) Western Canada Lottery
Western Canada (WC) state(lotto) lottery official websites: WesternCanadalottery.com, WClottery.com, WesternCanadalotto.com, WClotto.com, WesternCanadalottery.org, WClottery.org, WesternCanadalotto.org, WClotto.org. We also provide these information about Western Canada lottery: contact, address, phone number. Please refer to Resource Center.
Western Canada (WC) lottery currently offers these lottery games:

Western Canada (WC) Lotto 6/49
Western Canada (WC) Super 7
Western Canada (WC) Western 49
Western Canada (WC) Pick 3
Western Canada (WC) Extra

We also provide these information for the games above: winnning numbers, hot/cold/overdue numbers, jackpot, how to play, how to win, most winning numbers, prizes, winning odds, payout, frequency chart, lotto wheels, etc.
Free Powerball Pool
LotteryTicketPool.com
Play Powerball Free!