Premium Members


Sponsored Links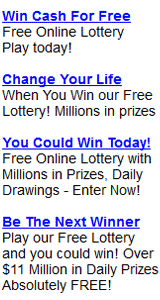 Wild Card 2


X-Powered-By: PHP/5.3.23 Content-type: text/html
Latest Wild Card 2 Results
Draw Date: Sat, May 18, 2013
06-08-23-25-26 Wild Card: AS
Next Draw: Wed, May 22, 2013
Jackpot: $240,000


Wild Card 2 is a multi-state jackpot game participated by 4 states with a jackpot starting at $100,000 and growing until someone wins. Select a Wild Card 2 state below to view the latest state Lottery Results, Past Winning Numbers, Frequency Chart, Smart Picks, etc.













Free Powerball Pool
LotteryTicketPool.com
Play Powerball Free!