Kentucky Lottery, KY Lotto Winning Numbers, Picks, Odds, Frequency
Today's draw dates are in red italic.
Last Updated at Tue Jan 23 01:12:24 2018

Select a state for latest results

Select a state to view the last drawing results. You can enter up to 10 sets of ticket numbers to find out if you have won.



Latest U.K. & Irish Lottery Results

Latest U.S. & Canada Lottery Results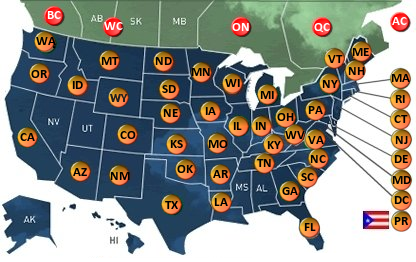 Kentucky (KY) Lottery General Information
March 1989 The Kentucky Lottery's Board of Directors and officials decide to launch the Kentucky Lottery with two instant games, rather than the traditional one.

Beginner's Luck, a $1 game with a $1,000 top prize is approved. And Kentucky Derby Dreamstakes, a $2 game based on the Kentucky Derby, is also approved. The Dreamstakes ticket is supported with a promotion that will make one lucky player the Lottery's first millionaire.

April 4, 1989 On the first day of Kentucky Lottery sales, over 5,000 licensed retailers sell more that $5 million in tickets. The then-Governor Wallace Wilkinson purchased the first Kentucky Lottery ticket and he and the then-KLC President Frank Keener flew around the state to various retailers to celebrate the first day of sales.



LottoStrategies.com - About (KY) Kentucky Lottery
Kentucky (KY) state(lotto) lottery official websites: Kentuckylottery.com, KYlottery.com, Kentuckylotto.com, KYlotto.com, Kentuckylottery.org, KYlottery.org, Kentuckylotto.org, KYlotto.org. We also provide these information about Kentucky lottery: contact, address, phone number. Please refer to Resource Center.
Kentucky (KY) lottery currently offers these lottery games:

Powerball is drawn -1: AM

MEGA Millions is drawn -1: AM

Lucky For Life is drawn -1: AM

Cash Ball is drawn -1: AM

Cash Ball Kicker is drawn -1: AM

5 Card Cash is drawn -1: AM

Pick 4 Midday is drawn -1: AM

Pick 3 Midday is drawn -1: AM

Pick 4 Evening is drawn -1: AM

Pick 3 Evening is drawn -1: AM


We also provide these information for the games above: winnning numbers, hot/cold/overdue numbers, jackpot, how to play, how to win, most winning numbers, prizes, winning odds, payout, frequency chart, lotto wheels, etc.