New Mexico Lottery, NM Lotto Winning Numbers, Picks, Odds, Frequency
Today's draw dates are in red italic.
Last Updated at Sat Sep 23 12:29:50 2017

Select a state for latest results

Select a state to view the last drawing results. You can enter up to 10 sets of ticket numbers to find out if you have won.



Latest U.K. & Irish Lottery Results

Latest U.S. & Canada Lottery Results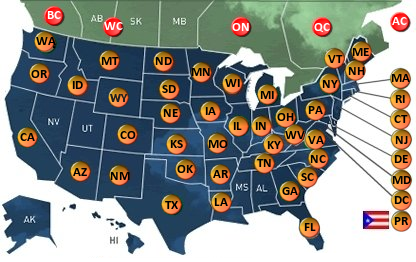 New Mexico (NM) Lottery General Information
November 1994, Constitutional amendment allowing for creation of a lottery was approved for 54% of New Mexico voters.

Since its inception in April 1996, the New Mexico Lottery has raised more than $290 million for education in New Mexico. More than 43,000 Lottery scholarship recipients have attended New Mexico colleges and universities since the program began, according to data from the New Mexico Commission on Higher Education.

Each month, the New Mexico Lottery transfers its earnings to the New Mexico State Treasurer. The Treasurer then turns 100% of lottery proceeds over to the Lottery Success Scholarship fund.



LottoStrategies.com - About (NM) New Mexico Lottery
New Mexico (NM) state(lotto) lottery official websites: NewMexicolottery.com, NMlottery.com, NewMexicolotto.com, NMlotto.com, NewMexicolottery.org, NMlottery.org, NewMexicolotto.org, NMlotto.org. We also provide these information about New Mexico lottery: contact, address, phone number. Please refer to Resource Center.
New Mexico (NM) lottery currently offers these lottery games:

Powerball is drawn two times a week Wednesday and Saturday 10:59 PM

MEGA Millions is drawn 2 times a week Tuesday and Friday 10:59 PM

Hot Lotto is drawn two times a week Wednesday and Saturday 10:40 PM

Roadrunner Cash is drawn daily Sunday thru Saturday 11:45 PM

Pick 3 Evening is drawn six times a week Monday to Saturday 11:45 PM

Pick 3 Day is drawn 6 times a week Monday, Tuesday, Wednesday, Thursday, Friday and Saturday 3:00 PM


We also provide these information for the games above: winnning numbers, hot/cold/overdue numbers, jackpot, how to play, how to win, most winning numbers, prizes, winning odds, payout, frequency chart, lotto wheels, etc.