Vermont Lottery, VT Lotto Winning Numbers, Picks, Odds, Frequency
Today's draw dates are in red italic.
Last Updated at Sun Feb 18 05:30:29 2018

Select a state for latest results

Select a state to view the last drawing results. You can enter up to 10 sets of ticket numbers to find out if you have won.



Latest U.K. & Irish Lottery Results

Latest U.S. & Canada Lottery Results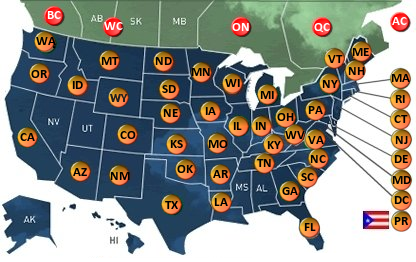 Vermont (VT) Lottery General Information
The Vermont Lottery: has one of the smallest staffs of any lottery in the United States. It consists of twenty full-time staff members and five commissioners. There are fourteen in-house staff members and six sales representatives.

The Vermont lottery consists of various departments including sales, marketing, accounting, administration and information technology.

In 1976 a referendum was held regarding the establishment of a state run Vermont lottery. Sixty-six percent of those casting ballots voted in favor of it


LottoStrategies.com - About (VT) Vermont Lottery
Vermont (VT) state(lotto) lottery official websites: Vermontlottery.com, VTlottery.com, Vermontlotto.com, VTlotto.com, Vermontlottery.org, VTlottery.org, Vermontlotto.org, VTlotto.org. We also provide these information about Vermont lottery: contact, address, phone number. Please refer to Resource Center.
Vermont (VT) lottery currently offers these lottery games:

Powerball is drawn 0: AM

MEGA Millions is drawn 0: AM

Megabucks Plus is drawn 0: AM

Lucky For Life is drawn 0: AM

Gimme 5 is drawn 0: AM

Pick 4 Day is drawn 0: AM

Pick 3 Day is drawn 0: AM

Pick 4 Evening is drawn 0: AM

Pick 3 Evening is drawn 0: AM


We also provide these information for the games above: winnning numbers, hot/cold/overdue numbers, jackpot, how to play, how to win, most winning numbers, prizes, winning odds, payout, frequency chart, lotto wheels, etc.