Premium Members


Sponsored Links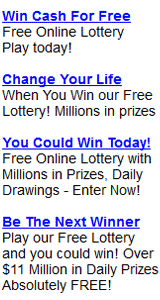 Colorado (CO) Lottery - Search Past Winning Numbers & Results
Colorado (CO) Lottery General Information
The Colorado Lottery is empowered under Colorado Revised Statute 24-35-201 and all rules contained within the statute define the Colorado Lottery's powers, responsibilities and duties. Any changes to the current statute governing operation of the Colorado Lottery must be made by way of legislative action.

The Colorado Lottery sold its first ticket in January 1983, with Lotto beginning in January 1989, Keno in September 1991 and Cash 5 starting in September 1996 and Perfecto Games in April 1998.

The Lottery's product mix includes three On-Line games, Lotto, Cash5 and Perfecto Games, along with a mix of Scratch games.

Lottery proceeds are distributed to four fund recipients; the Colorado Division of Parks and Outdoor Recreation (state parks), the Conservation Trust Fund (local parks and recreation), the Capital Construction Fund (public buildings), and the Great Outdoors Colorado Trust Fund (open space, wildlife, parks and recreation, and environmental education programs).

The Colorado Lottery is a highly computerized operation. Computers are used to monitor over 2,700 retailers, including 100,000+ validations daily making it the largest computer network in the state.

A five-member oversight commission governs the Colorado Lottery, with each commissioner appointed by the governor. Lottery headquarters is located in Pueblo; other offices are in Denver, Fort Collins and Grand Junction.

Colorado lottery offers 3 online games:
Powerball: drawn twice a week on Wednesday and Saturday
Lotto: drawn twice a week on Wednesday and Saturday
Cash 5: drawn daily except Sunday..
Last Updated at Sat Aug 8 20:27:30 2020