Premium Members


Sponsored Links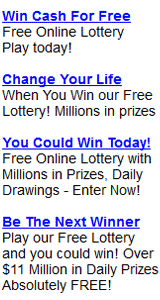 Georgia (GA) Lottery - Search Past Winning Numbers & Results
Georgia (GA) Lottery General Information
The Georgia Lottery contributes an average of $1 million a day to help fund education for Georgians. At least 35% of the lottery's revenues go to educational programs such as prekindergarten programs for four-year-olds, forgivable loans for students who agree to teach in public schools, computer-equipping classrooms, and scholarships for teachers seeking advanced degrees and high school students graduating with B or better averages.

About 50% of lottery revenues go to prizes, 5% to retailers, and the rest to lottery operations.

The Georgia Lottery began operating in 1993, setting a record at the time as the most successful startup lottery ever. It has followed up by increasing revenues in subsequent years.


Last Updated at Thu Jul 9 20:14:30 2020