Premium Members


Sponsored Links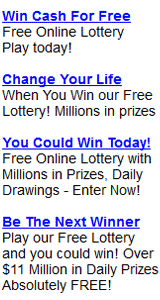 Idaho (ID) Lottery - Search Past Winning Numbers & Results
Idaho (ID) Lottery General Information
The people of Idaho originally voted on the idea of a lottery for the first time in 1986. The initiative was passed by 60 percent, but was later declared unconstitutional by the Idaho Supreme Court. In 1988, the issue was again brought before the voters and passed by 51 percent. The Idaho Lottery started up in 200 days, setting a new industry record.

The Idaho Lottery and its statute were originally modeled after the Oregon Lottery. There is, however, a primary difference between the lotteries: Idaho is a traditional lottery and has no plans to expand to games that do not represent a traditional lottery.

The Idaho Lottery's mission is to maximize the dividend that is given back to the state each July. Dividend money is split between the K-12 public schools and the Permanent Building Fund. To date, the Idaho Lottery has given back $275 million to the State of Idaho. Unlike many other state agencies, the Idaho Lottery is self-funding and self-governing. It is composed of the Idaho Lottery Commission and the Idaho Lottery staff. The Governor appoints the five-member commission and each member serves for several years. The Commission adopts rules for the agency, approves contracts and monitors all Lottery operations.

As the Idaho Lottery continues to fulfill its mission, it has become apparent that the Lottery is a win-win-win proposition for Idaho; it is a winner for our players, Idaho businesses and, most importantly, our public schools and buildings. Every time someone plays the Idaho Lottery, we are all winners.

Last Updated at Fri Aug 14 04:09:30 2020