Premium Members


Sponsored Links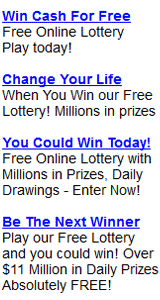 Iowa (IA) Lottery - Search Past Winning Numbers & Results
Iowa (IA) Lottery General Information
Iowa joined the Lottery ranks in April 1985 after Governor Terry Branstad signed House file 225 and mandated that a lotto game be in place by May 1, 1986. Everything began with Iowa's first scratch ticket, "Scratch, Match & Win," first sold on August 22, 1985, and the relatively simple "pick 6 of 30" online LOTTO game. Iowans purchased more than 28.1 million instant game tickets by the end of Scratch, Match & Win's run. By the end of the Iowa Lottery's first year, Iowa had seen five different scratch tickets.

Until 1992, the Iowa Lottery only sold $1 tickets. At that time it was what many lotteries did. Since then, customer demand has dictated the Lottery begin selling higher dollar tickets.

In 1992, Iowa offered its first multi-dollar tickets ($2) and the number has risen since then. In fiscal year 2000, 36% of sales were from multi-dollar tickets as compared to 33% in both 1999 and 1998 and 29% in fiscal year 1997.

Retailers can benefit greatly from the multi-dollar tickets because it takes the same effort to sell a $1 ticket as it does a $10 ticket, but their profit is higher with the higher prized ticket.

Bingo was the first $2 ticket offered, but $3 and $5 tickets of all kinds soon followed.



Last Updated at Fri Aug 14 06:16:38 2020