Premium Members


Sponsored Links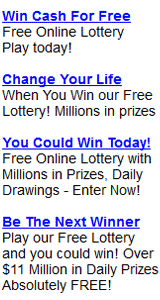 Kentucky (KY) Lottery - Search Past Winning Numbers & Results
Kentucky (KY) Lottery General Information
March 1989 The Kentucky Lottery's Board of Directors and officials decide to launch the Kentucky Lottery with two instant games, rather than the traditional one.

Beginner's Luck, a $1 game with a $1,000 top prize is approved. And Kentucky Derby Dreamstakes, a $2 game based on the Kentucky Derby, is also approved. The Dreamstakes ticket is supported with a promotion that will make one lucky player the Lottery's first millionaire.

April 4, 1989 On the first day of Kentucky Lottery sales, over 5,000 licensed retailers sell more that $5 million in tickets. The then-Governor Wallace Wilkinson purchased the first Kentucky Lottery ticket and he and the then-KLC President Frank Keener flew around the state to various retailers to celebrate the first day of sales.



Last Updated at Sat Aug 15 03:07:44 2020