Premium Members


Sponsored Links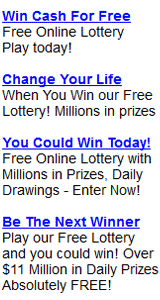 Minnesota (MN) Lottery - Search Past Winning Numbers & Results
Minnesota (MN) Lottery General Information
November 8, 1988 - The Lottery constitutional amendment permitting Minnesota state lottery; passed 57%. November 6, 1990 - Dedicated 40% of the Minnesota state lottery proceeds to the Environment and Natural Resources Trust Fund until the year 2001; passed 75%.

Clint Harris became the second director of Minnesota Lottery on October 11, 2004 following his appointment by Governor Tim Pawlenty.

Harris currently serves as chair of the Multi-State Lottery Association (MUSL) Hot Lotto Game group, and NASPL Secretary.



Last Updated at Sat Aug 8 19:28:02 2020