Premium Members


Sponsored Links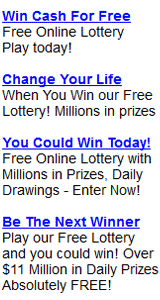 South Carolina (SC) Lottery - Search Past Winning Numbers & Results
South Carolina (SC) Lottery General Information
The South Carolina Education Lottery Commission is created as an instrumentality of the State and a public commission, with powers comparable to those exercised by commissions engaged in entrepreneurial pursuits.

The SC Education Lottery has a staff of approximately 137 employees and six departments including Internal Operations; Information Technology Systems; Sales & Marketing; Security; Legal Services and Finance. The Internal auditor reports directly to the South Carolina Education Lottery Commission. all employees of the lottery serve at-will and are not covered by the State Employee Grievance Procedures act.

Since the start of the South Carolina Lottery on January 7, 2002, the Legislature has appropriated more than $1.45 billion through fiscal year 2006-07. Lottery funds have been used to support a variety of educational programs.



Last Updated at Sat Aug 8 20:44:44 2020