Premium Members


Sponsored Links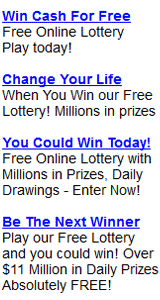 Tennessee (TN) Lottery - Search Past Winning Numbers & Results
Tennessee (TN) Lottery General Information
The Tennessee Lottery's second full fiscal year was highlighted by major achievements. On March 20, 2006, exactly two years and two months after the Tennessee Lottery's launch, ticket sales exceeded $2 billion. Gross ticket sales for fiscal year 2005-2006 alone were 18 percent above the previous year's nearly $1 billion at $996.3 million. Most important is our return to education, which was also 18 percent above the previous fiscal year.

And the beginning of fiscal year 2006-2007 shows great promise for another outstanding performance. On October 16, the TEL transferred $62.2 million to the Tennessee Lottery for Education Fund, which pushed the amount raised for education to nearly $700 million.

While the Tennessee Lottery's success rewards players and retailers, Tennessee students and families reap the ultimate benefits. Every qualified student who applied has been rewarded with a lottery-funded scholarship, providing thousands with opportunities for brighter futures. Tennessee Lottery dollars have also benefited pre-Kindergarten and after-school programs throughout the state. During the 2006-2007 school year, 65,000 higher-education students are expected to receive Lottery-funded awards.

The success of the Tennessee Lottery is a result of the hard work of so many dedicated people. From our staff of more than 170 employees, to countless players, supporters and a network of more than 4,400 Tennessee retailers, this is a true team effort. By working together, the Tennessee Lottery will continue to provide entertainment to players while maintaining sound business practices and superior customer service.



Last Updated at Sat Aug 8 20:02:25 2020