Premium Members


Sponsored Links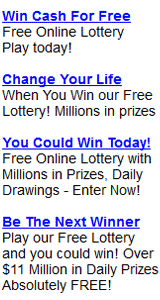 Virginia (VA) Lottery - Search Past Winning Numbers & Results
Virginia (VA) Lottery General Information
The Virginia Lottery was created on December 1, 1987, following a 57% to 43% vote in favor of a lottery in November, 1987.

Since the first ticket was sold on Sept 20, 1988, the Virginia Lottery has earned more than $5.3 billion for the Commonwealth of Virginia. By a constitutional amendment passed by Virginia voters in 2000, all Lottery profits are now designated to solely benefit K-12 public schools.

Virginia Lottery players have a wide range of games from which to choose. Instant games are available for $1, $2, $5 and $10, with prizes up to $1 million. On-line games include Pick 3, Pick 4, Cash 5, Win for Life and the extremely popular Mega Millions.

The Virginia Lottery is a billion dollar enterprise and heading it is Sheila Hill-Christian. When Governor Tim Kaine appointed Ms. Hill-Christian to head the Lottery, she became the third executive director in the Lottery's 18 year history and the first African-American to hold that position. Ms. Hill-Christian brings to the job a career filled with service to Virginia.



Last Updated at Tue Aug 11 20:51:28 2020