Louisiana (LA) Lottery - Winning Numbers, Results and Jackpots
Today's draw dates are in red italic.
| | | | |
| --- | --- | --- | --- |
| Game | Jackpot | Change | Draw Date |
| Powerball | 468,000,000 | 33,000,000 | SAT 12/09 |
| MEGA Millions | 395,000,000 | 18,000,000 | FRI 12/08 |
| Lotto | 1,475,000 | 75,000 | SAT 12/09 |
| Easy 5 | 100,000 | 10,000 | SAT 12/09 |
Last Updated at Thu Dec 7 14:09:42 2023

Select a state for latest results

Select a state to view the last drawing results. You can enter up to 10 sets of ticket numbers to find out if you have won.



Latest U.K. & Irish Lottery Results

Latest U.S. & Canada Lottery Results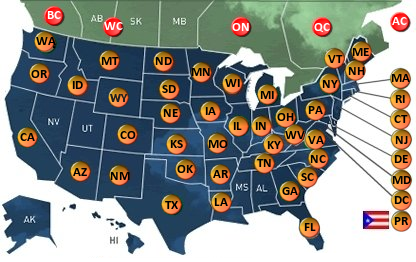 Louisiana (LA) Lottery General Information
Louisiana Lottery Corporation began in 1991 after the 1990 state Legislature proposed a state lottery (ACT 1045) as a way to generate revenue without increasing taxes. Due to the Lottery's unique operations, the Legislature recongized a corporate structure would suit it best.

Voters also liked the idea and passed a constutional ammendment in 1990 creating the LLC by a 69% to 31% margin. In 2003, voters passed another constitutional amendment to dedicate Lottery proceeds to the Minimum Foundation Program that funds public education in Louisiana.

Public trust is paramount to the Lottery's success. To ensure the highest level of accountability, the following have varying degrees of oversight over the corporation, including its budget, drawings and administrative rules. In addition to an annual "clean bill of health" from the Legislative Auditor, the LLC continues to receive national recognition for excellence in financial reporting.



LottoStrategies.com - About (LA) Louisiana Lottery
Louisiana (LA) state(lotto) lottery official websites: Louisianalottery.com, LAlottery.com, Louisianalotto.com, LAlotto.com, Louisianalottery.org, LAlottery.org, Louisianalotto.org, LAlotto.org. We also provide these information about Louisiana lottery: contact, address, phone number. Please refer to Resource Center.
Louisiana (LA) lottery currently offers these lottery games:

Powerball is drawn two times a week Wednesday and Saturday 9:59 PM

MEGA Millions is drawn twice a week Tuesday and Friday 10:00 PM

Lotto is drawn twice a week Wednesday and Saturday 9:30 PM

Easy 5 is drawn twice a week Wednesday and Saturday 10:00 PM

Pick 4 is drawn everyday 9:30 PM

Pick 3 is drawn everyday Sunday thru Saturday 9:30 PM


We also provide these information for the games above: winnning numbers, hot/cold/overdue numbers, jackpot, how to play, how to win, most winning numbers, prizes, winning odds, payout, frequency chart, lotto wheels, etc.